We Are Now OPEN at Our New Location In The Coconut Marketplace
Hours: Sunday – Thursday 11am to 9pm / Friday – Saturday 11am – 11pm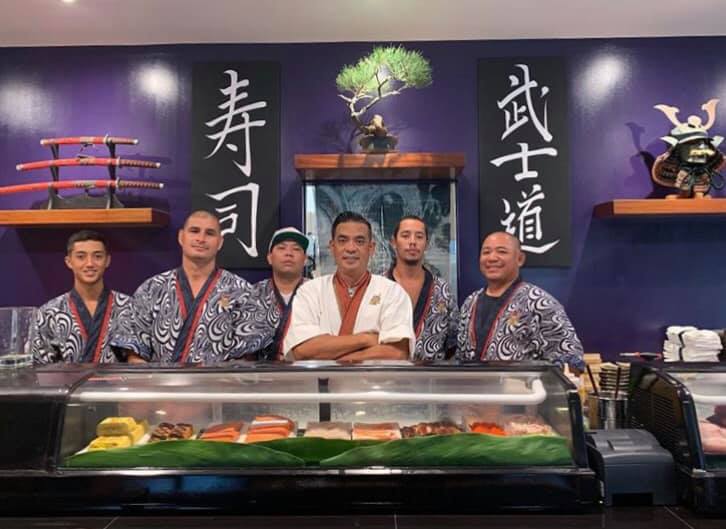 The Meaning of
Bushido
Bushido is the Japanese warrior's code. Bu-shi-do means literally Military-Knight-Ways.
Bushido encompasses a system of moral principles.
The basic framework of Bushido consists of chi (wisdom), jin (benevolence), and yu (courage).
Those instructed in the code learned through word of mouth and by example and were expected to discipline themselves according to it. The Japanese samurai had great responsibilities, honor; and privileges.
The samurai sword was a symbol of their loyalty and honor. Like the sword is to a samurai, the sushi blade is an important symbol of my craft. I enjoy passing on the art of making sushi to others who work with me, as my Sensei did for me.
Thank you for coming to taste my creations and for being a part of our Sushi Bushido family.
Arigato and Aloha, Victor Heresa Jr.